Nissan EV and Hybrid Lineups
Nissan Electric Vehicles in Burlington
You pull over at the nearest service station in Burlington. About two minutes and $90 later, you're ready to drive off with a full tank. Only to repeat the process a week later. And that's if you're lucky. Now, imagine this. You don't pull over at the gas station. You drive, and drive, and drive. Weeks go by. Months go by. Still, not one stop at the gas station. That's if you don't include the stops for mid-afternoon snacks and drinks. Outside of that, there's no need to make numerous pit stops for a refill. And that's because you've got a Nissan hybrid or electric vehicle. Welcome to a better way to drive.
Moving Forward with Alternative Fuel
Alternative-fueled vehicles are becoming more prevalent in Greensboro. As people switch to a greener way to drive, they're reaping the benefits. As mentioned, your bank account, purse, or wallet might seem a bit heavier. And that's due to the extra money you've got by eliminating or reducing the money you throw into your tank. But there's more.
Zero emissions help create a cleaner future for your children, grandchildren, and generations beyond. But let's stay in the "right now" with benefits that can affect your account today. Things like tax credits and reduced maintenance costs (for electric vehicles) will help you reap immediate benefits for switching to an alternative fuel vehicle. So, which alternative fuel vehicle fits you the best?
Electric Vehicles
Electric vehicles rely solely on electric power. By completely eliminating emissions and petrol, you'll depend on Level 1, Level 2, or Level 3 charging stations to replenish your battery power. Electric Vehicles are great for traveling in Chapel Hill during your weekly commute. And with an influx of public fast charging ports, you'll always be close to fast charging power. Here are the Nissan Electric vehicles in Burlington.
Nissan Electric Vehicles
Nissan Ariya
The Nissan ARIYA is an all-new, sophisticated Nissan EV with style, personality, and power to go along with it. With eye-catching 20-inch wheels and a sleek, lounge-like interior design, you'll have everything you need on the go. The Nissan ARIYA provides up to 304 miles of range per charge with a 0-60 of 4.8 seconds on select trims.
Nissan LEAF
The Nissan LEAF brings room and convenience with its fully electric design. The Nissan LEAF has a modern interior design with maximum cargo space added by fold-down rear seats. With rear seats folded, there's 30 cubic feet of cargo space. Behind the rear seats, you'll have 23.6 cubic feet of cargo room. Your full-charge driving range stands at 212 miles.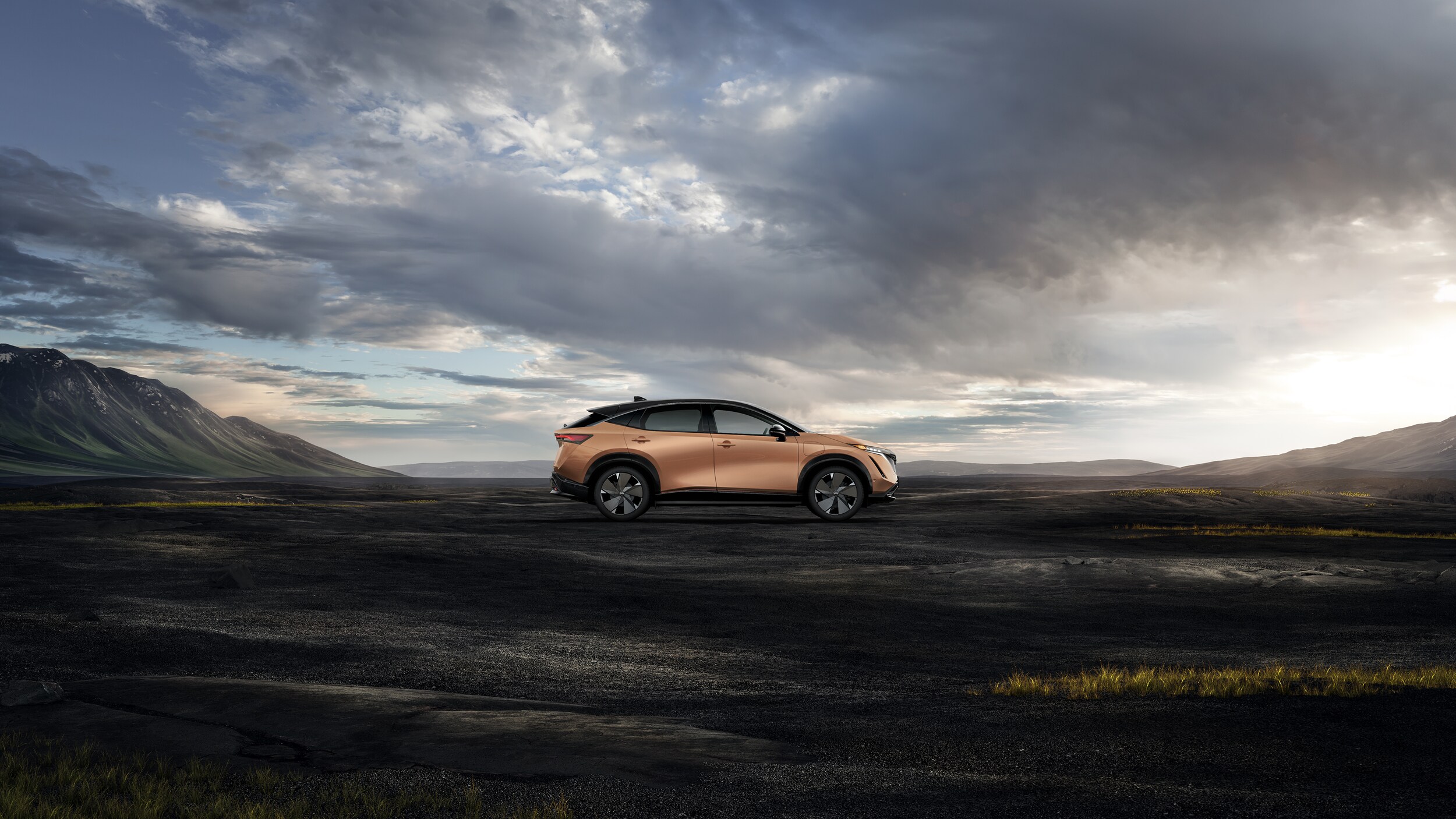 Hybrid Vehicles
For hybrid models, you'll have two options. The traditional hybrid (no need to plug in) and a plug-in hybrid. The traditional hybrid relies on regenerative braking to replenish the smaller battery, and the battery is only used at low speeds. The plug-in hybrid has a larger battery since it's the vehicle's main power source. Nissan is currently working to produce a strong lineup of hybrid and plug-in hybrid models like the Nissan X-Trial for future release.
Carolina Nissan
If you're looking for a way to sidestep gas prices, cut down on regular maintenance costs, and reap potential tax credits, you can find it all with a Nissan EV in Burlington. You can browse our inventory of new Nissan EVs and test drive your alternative fuel model today. We've got a handful of high-quality options just waiting for you at Carolina Nissan. We'll see you soon.
How Can We Help?
* Indicates a required field